What are Amino Acids? - Introduction to Amino Acids
Amino acids are molecules that contain both amino and acid functional groups. The term "Amino acid" is almost always used to refer to an α-amino carboxylic acid.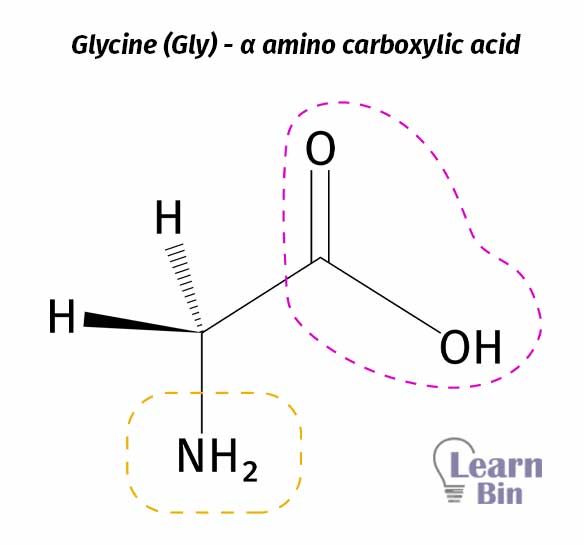 Structure of amino acids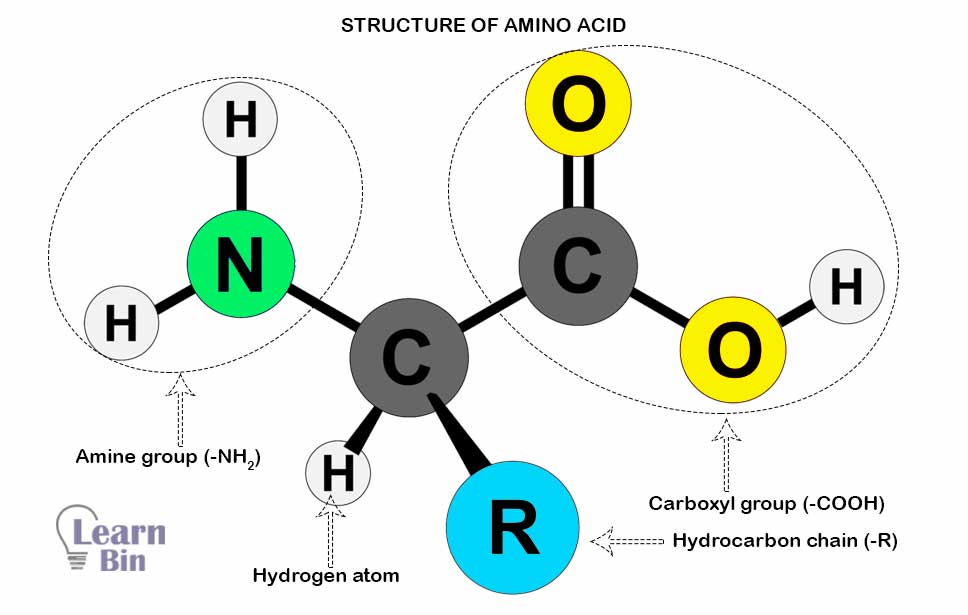 Amino acids are small molecules with high polarity. Amino acids only differ in the residues in the R group. Except for glycine, all the amino acids have a chiral center. (Asymmetric carbon atom). Classifying amino acids by their R group means a differentiation by their polarity or the generation of charge.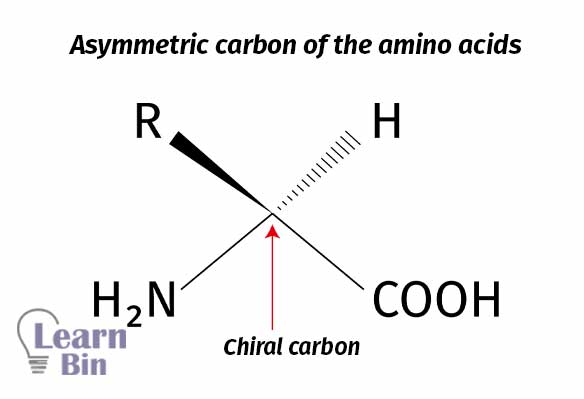 When considering the stereochemistry of amino acids, all the natural amino acids have an S configuration. (or L configuration)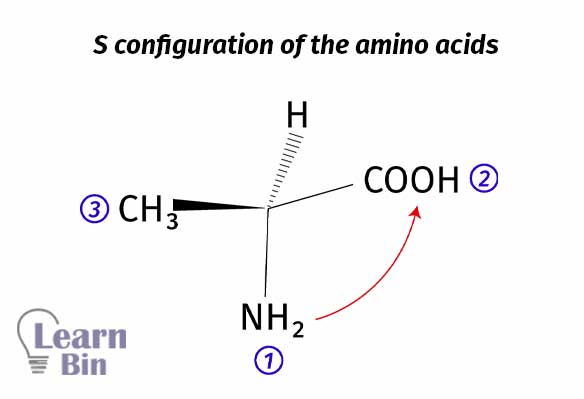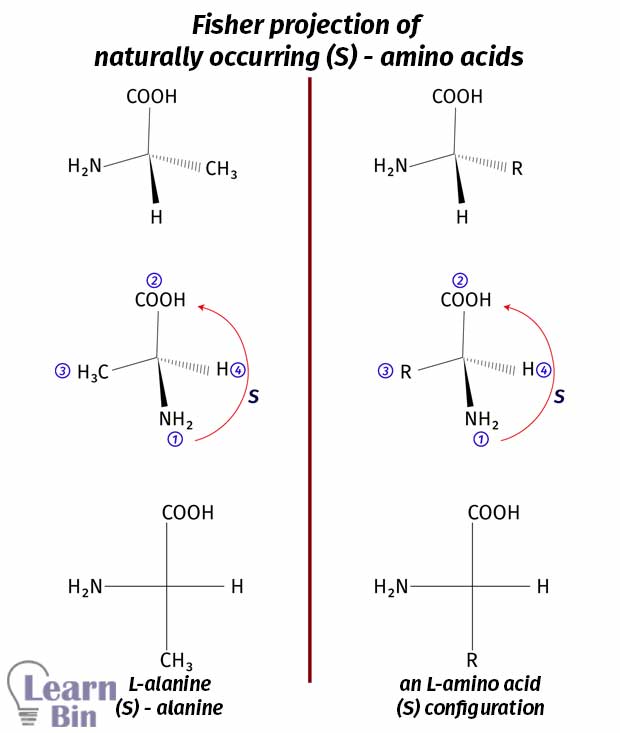 Natural amino acids
It has identified more than 500 amino acids in nature. Nearly all the naturally occurring amino acids are found to have the (S) configuration at the carbon atom. Only 20 amino acids are needed for the synthesis of proteins. Amino acids which are needed in protein synthesis are called standard amino acids. Standard amino acids differ from each other according to their side chains. All standard amino acids are L-type amino acids (S -configuration).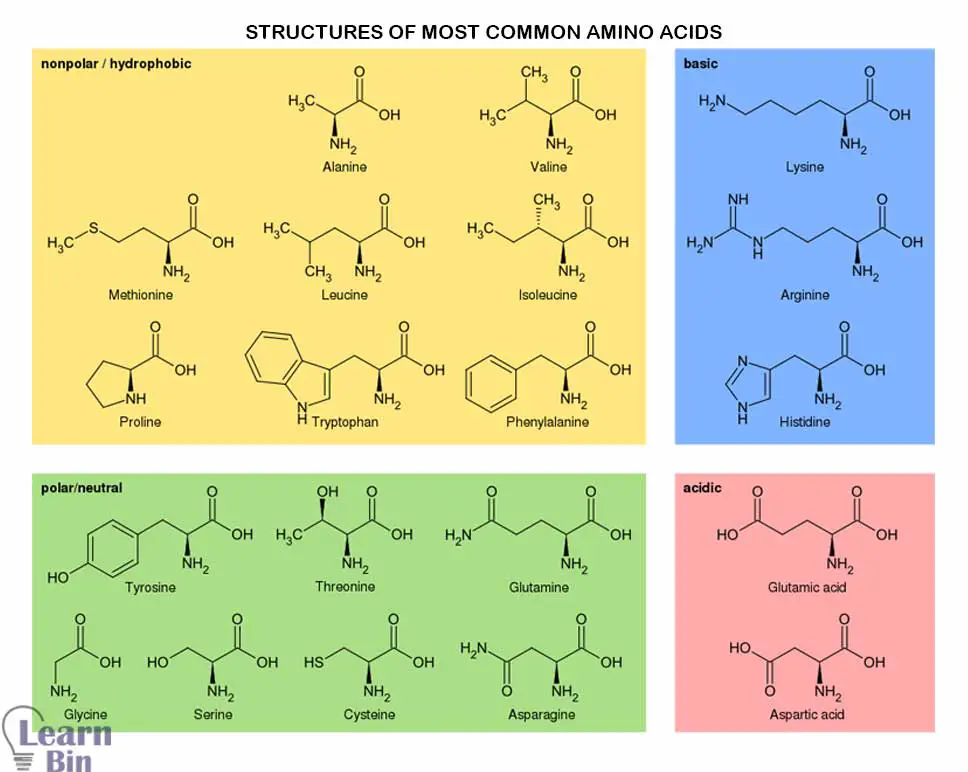 Essential amino acids
Essential amino acids are amino acids that cannot be synthesized in the human body and are responsible for synthesizing proteins. Half of the standard amino acids are essential amino acids. Because they cannot be synthesized in the body, they should be taken as the diet.
Essential amino acids are,
Arginine (Arg)
Valine (Val)
Methionine (Met)
Leucine (Leu)
Threonine (Thr)
Phenylalanine (Phe)
Histidine (His)
Isoleucine (Ile)
Lysine (Lys)
Tryptophan (Trp)
Some proteins can provide all the essential amino acids. Such proteins are called "Complete Proteins"
Rare and natural amino acids
Although most natural amino acids have an S configuration (L configuration), some natural amino acids can be found with an R configuration (D configuration) rarely. 
Eg – 
D-glutamic acid in cell walls in many bacteria
D-Serine in earthworms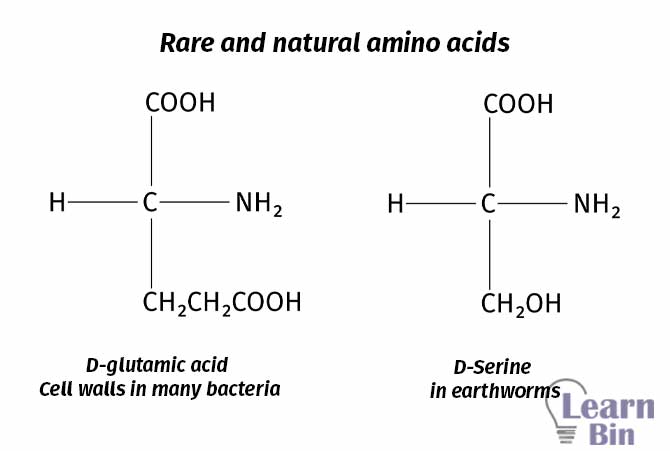 Unnatural amino acids
Unnatural amino acids are amino acids that are industrially synthesized. Unnatural amino acids have D type configuration. (or R configuration). The structures of unnatural amino acids are a bit different from that of natural amino acids. Most unnatural amino acids are synthesized industrially. Some of them are isolated from natural species.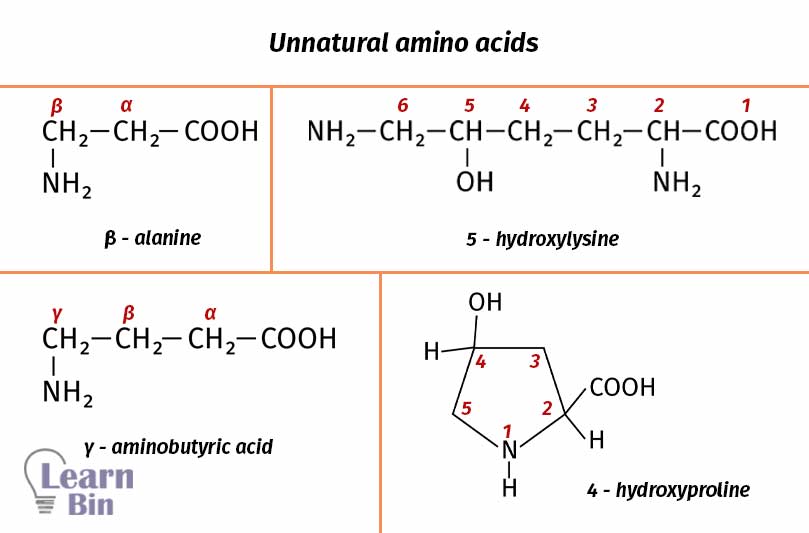 Figures:
The cover image was created using an image by Konstantin Kolosov from Pixabay and an image by Techguy78, licensed under CC BY-SA 4.0, via Wikimedia Commons